Pre-Mixed Abrasive Slurries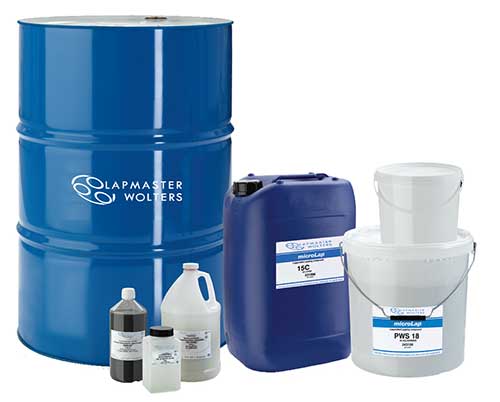 The Lapmaster range of pre-mixed abrasive slurries has been formulated for use on many different types of lapping plates and polishing pads. The slurries can be hand sprayed onto the lapping/polishing platen or applied by an automatic mixing and feeding system to control cost and reduce waste.
Many Lapmaster pre-mixed abrasive slurries contain only natural products friendly to the environment. Lapmaster diamond slurries are excellent for processing many different non-metal and metal components including mechanical seals, aircraft components, medical devices, valves and electronics.
Lapmaster pre-mixed abrasive slurries are available in many standard variations, as most customers have specific processing requirements. All Lapmaster pre-mixed abrasive slurries can be supplied in virtually any concentration, particle size, formulation or container size. Slurries can also be supplied as a concentrate to be diluted by the customer or suspension treated for use when no slurry agitation is available.
Lapmaster pre-mixed abrasive slurries can be manufactured with garnet, aluminum oxide, silicon carbide, or boron carbide powder.